Variegated Red Twig Dogwood Cornus alba 'Elegantissima' 3Gal 18-24"
Variegated leaves, attractive berries, stunning fall color and showy red stems in winter make this a wonderful shrub for all seasons! Vigorous and adaptable, naturally forms a thicket of upright, blood red stems. White berries are often tinged blue or green. Ideal for naturalizing. Best color in full sun. Deciduous.
Prefers enriched, evenly moist, well-drained soils but highly adaptable; tolerates dry conditions and wet soils once established. Water deeply, regularly during first growing season to establish an extensive root system. Fertilize in spring. To encourage bright red stems, hard prune one-third of oldest stems annually in late winter.
This Plant's Growing Zones: 2-8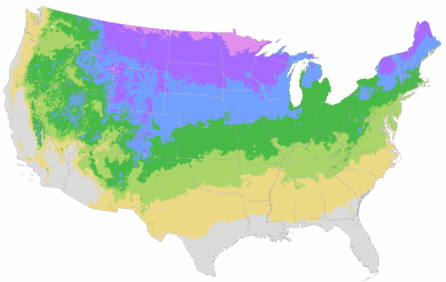 Your USDA Cold Hardiness Zone: 7
Good to grow!
Detail:
| | |
| --- | --- |
| Average Size at Maturity | Moderate growing; reaches 6 to 8 ft. tall, 4 to 6 ft. wide. |
| Bloom Time | Late Spring to Summer |
| Design Ideas | Plant among low-growing evergreen shrubs with contrasting colors of lime, yellow and gold to help the blood-red stems of the Dogwood stand out in the winter landscape. Site next to ponds for a colorful reflection or plant in mass as an eye-catching front border to a natural wooded area. Cut down the stem in late winter for a new flush of red growth. |
| Deciduous/ Evergreen | Deciduous |
| Flower Attribute | Fragrant |
| Flower Color | White |
| Foliage Color | Variegated |
| Garden Style | Contemporary, Cottage, Rustic |
| Growth Habit | Erect |
| Growth Rate | Moderate |
| Landscape Use | Border, Erosion Control, Hedge, Mass Planting, Privacy Screen, Specimen, Very Wet Areas, Woodland Garden, Cutting Garden, Wildlife Garden, Urban Garden |
| Light Needs | Full sun, Partial sun |
| Special Feature | Attractive Bark, Dramatic Foliage Color, Extreme Cold Hardiness, Fall Color, Naturalizes Well, Ornamental Berries, Tolerates Acidic Soil, Tolerates Alkaline Soil, Tolerates Wet Soils, Year-round Interest, Bird Friendly, Tolerates Urban Pollution |
| Water Needs | Moderate |
| Watering Needs | Water regularly to maintain evenly moist soil - weekly, or more often. |
| Companion Plants | Boxwood (Buxus); Ninebark (Physocarpus); Spirea (Spiraea); Weigela (Weigela); Rose (Rosa) |
---