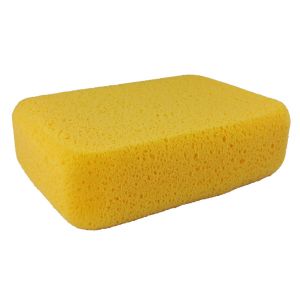 OX Tools PRO XL HYDRO SPONGE
The OX Tools PRO XL HYDRO SPONGE is designed to absorb up to 50% more liquid than traditional sponges, making it ideal for cleaning hard surfaces quickly, efficiently and hygienically. Unlike other sponges, its patented technology incorporates a special open cell insulation that allows for triple-layer absorption, making it optimal for both wet and dry industrial tasks.
This premium quality hydrophiliated polyester foamsponge has tremendous water holding capacity.
*Professional extra large sponge
*Use for grouting and general clean up
*Rounded edges minimize digging into grout
---